Craig Performance Horses started in the late 40's with Floyd "Fat" Craig riding three and five gaited horses, which were the rage at that time. In 1951, Fat went to Kings Ranch in Texas and brought back two palominos: Sonny Sensation and Scottcos Honey. 1951 was also the year that The Raider, owned by Scottco Farms in Austin, Indiana, became the worlds champion parade horse. Fat Craig was the trainer.

The 2nd generation of horse trainers, Mike Craig, was featured in the first Quarter Horse Journal as a 16 year old trainer and top youth AQHA rider in 1961. During the next twenty years Mike rode two year-olds and a small amount of show horses.

Cory Craig carried on the tradition of winners by riding Donnas Catalyst to lead the world in 1989, in the Junior Working Cow Horse event. Our motto has always been honesty, integrity and to give the customer their money's worth. Craig Performance Horses evolved from 12 stalls to 60 stalls and is located 30 miles north of Louisville, Kentucky. Today's operation focuses on four basic areas: Our core business is starting two year-olds, which we do in excess of 100 annually. Our 2nd area is reining and working cow horses. The third area is centered around recreational riders and the 4th is lessons at all levels in the western discipline.

Our family, each involved in some capacity in our business, is Mike & Linda Craig; David & Jennifer Craig & Sons Benjamin & Samuel; and Cory, Michelle & Sons Chance & Justin. The gals in the family take care of the daily administrative activity, provide moral support and live with a lot of late nights and weekends at the barn and shows.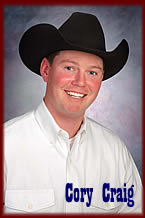 Cory spent two summers with Tom Lyons, of Grandview, Texas, and a summer with Todd Sommers in Whitesboro, Texas.

While developing a keen interest in the reining horses, Cory spent time under the tutelage of Randy Fowler of Lebanon, Indiana. Randy continues to receive credit for Cory's enthusiasm and desire to ride reiners.

Cory continues to show NRHA & AQHA reiners throughout the Midwest.
For more information about Cory, and the great business relationships regarding Craig Performance horses, go to our "TESTIMONIALS" to read "Why are you riding with Craig Performance Horses and Cory Craig?"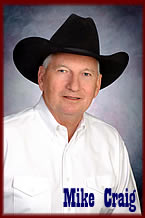 Mike has run the business since the mid 60's until 2005 when he handed the reins to sons Cory and David.

Mike has always worked a full-time job in addition to training horses and growing the CPH business. What started as a hobby and a way to make some extra money, has turned out to be a way of life with Mike and the growing Craig family.

Mike's passion at this point in his life is spending quality time with his Grandsons, Chance, Justin, Benjamin, and Samuel.

We are very proud to provide video footage of recent customer showings.The video clips below feature longstanding CPH customers Kailen Kendall and Chuck Deputy. We hope to add more videos as they become available, so check back often.
CLICK THE IMAGE BELOW TO BEGIN A VIDEO....
Craig Performance Horses features a 13,000 square foot indoor riding arena, sliding track, and 50 spacious stalls to serve our customers.
CLICK ANY THUMBNAIL TO BEGIN PHOTO GALLERY...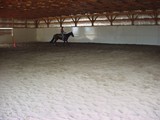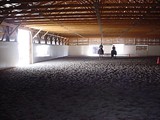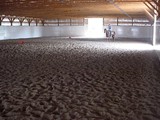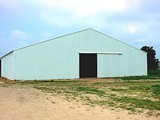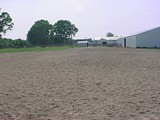 jquery lightbox from flashby VisualLightBox.com v5.9